Building A Better Integration Company
Exotek collaborated with Controls System Integrator Association (CSIA) to found and develop the CSIA Best Practices and the certification/auditing program. We continue to contribute to the program's development as a core member of the CSIA's Best Practices Committee and the CSIA's Certification Management System Committee. We have brought our experience to help hundreds of CSIA members around the world as they prepare for and obtain their CSIA certification.
TREW Marketing invited Exotek to participate in a podcast on why a strong strategic plan and a business plan are essential to effective marketing.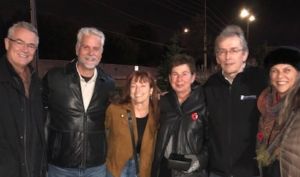 At Exotek, we pride ourselves as leading industry experts, each with dozens of years experience in the systems integration industry. For us, it's not just about audits and financials, we seek clients who want to improve their business, so we can have a real impact on achieving their goals and dreams. We combine our expertise to provide personalized and confidential client engagements. Meet our team.
Please take one of our short surveys to help us gain an share insights about our industry. We will be drawing names to receive a book of your choice from our recommendations based on your needs and goals.
Strategic Planning and Execution
Let Exotek collaborate in your strategic planning and execution. Whether providing our perspective as a member of your planning team or facilitating the process to help make the right choices about your company's purpose, your customers, your goals, and your resources. We can then stay engaged to make planning an integral part of your on-going business execution to drive your organization forward.
Improving Your Business Practices
We can benchmark your current business practices and give you objective feedback and advice about how you compare to industry standards, stack up with your competitors… where you are doing well and how can you improve. Then, we can recommend and help you implement and improve those practices.
Helping you to empower your people to execute your vision and manage your business. Leaders don't just happen. It takes intentional development of your key people to manage their staff, their teams, the organization, and themselves.
Networking with Your Peers
We know that it can be 'lonely at the top' of a system integration business, and it is essential to have a good dialog with fellow leaders. Exotek is facilitating role-based groups to match you with peers that face similar goals and challenges, so you can discuss real strategies and solutions.
Web Event: Reaching Your Strategic Objectives
Mar 9 10-11 AM (CDT)

You've likely revised your strategic plan and formulated your objectives for this year. Now what? For most systems integrators, client demands are high, your resources are constrained, and materials are still hard to come by. So, it is easy for your organization to get consumed by daily crises and demands. In this webinar, we'll discuss strategies to not lose sight of those plans and make the proper investment and choices to reach your goals.
Web Event: Talent, Strategy, Risk
Nov 9th 10-11 AM (CST)

In recently acclaimed book, entitled Talent, Strategy, and Risk, they point to a big shift in public ownership that has created a new set of challenges for boards from permanent institutional investors who are focused on creating and preserving long-term corporate value. These investors are stating in no uncertain terms that simply managing for short-term shareholder profit is not acceptable. In this session, we'll take a look at how this perspective affects systems integrators. How can you effectively link your talent to your strategy, while minimizing risk?
CSIA Web Events : Best Practices Deployment
Orientation (Feb 24),  Project&LifeCycle Mgmt. (June 9), General Management (Sept 8), Financial Management (Dec 15)
At the start of this year, we at Exotek approached CSIA regarding how we could further assist our CSIA community with the implementation of best practices. We know that the vast majority of members join CSIA with the intent of getting your company to the next level.  So, some of you may have just joined and are looking at how to start deploying the CSIA BPs in your company. Or, you've been a member for a while, have deployed a few BP chapters but recognize that you still have a ways to go before an audit. We get it. Looking through the CSIA Best Practices and Benchmark guide can be overwhelming. Where do you start? What's the most effective way to attack it?