Remote Access to Plant Equipment
The Organization for Machine Automation and Control (OMAC) is a global organization that supports the machine automation and operational needs of manufacturing. Realizing the importance of Remote Access to industrial machines, OMAC initiated a workgroup in September 2020 to create best practices for network-based Remote Access and data collection methods for industrial applications based on comprehensive research of existing technologies, deployed solutions, and emerging requirements in terms of security and privacy. This document is a summary of the workgroup's findings and recommendations.
This essential guide details all aspects to consider for a successful implementation, including strategies and tactics to develop healthy information technology (IT)/operational technology (OT) working relationship and promote cybersecurity. The focus is on the OT requirements to establish a safe and secure connection while working within IT's boundaries.
In summary, Remote Access will continue to evolve and play a more significant role in supporting manufacturing operations. By documenting the current state of best practices for Remote Access, OMAC has developed a reference point that can be used by OEMs, systems integrators, end-users, and automation suppliers to gauge where they stand with their current or planned Remote Access solutions. Involving various individuals from the automation ecosystem provides a broader outlook at this topic which balances the requirements of the user with the services of the supplier. This document can be consolidated into the following steps:
Assess your current situation
Ensure there is good IT/OT collaboration
Develop a Remote Access plan
Understand your industrial automation network architectures
Create levels of security for individuals seeking Remote Access
Establish a verification process that allows you to connect to the correct device• Implement and maintain cybersecurity throughout the process
Business Acumen for System Integration Companies
The Exotek BASIC Model covers the essential elements of a successful system integration business. For each element, we can help you implement proven approaches, best practices, and efficient processes, so you have ability and confidence to take concrete steps to equip your company for the future.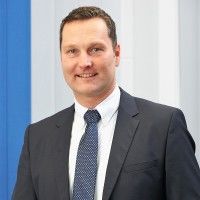 Working with Exotek and CSIA gave us the right input to cross the hurdles of a growing company. Identify some gaps and working on improvements was the big benefit for us, including comparison with the CSIA detailed best practices matrix/point system. You go through your entire company in detail and it opens your eyes when you do. We will continue the collaboration with Exotek and CSIA to even improve and get better in our challenging system integrator business.
Markus Solbach
Managing Partner, Noffz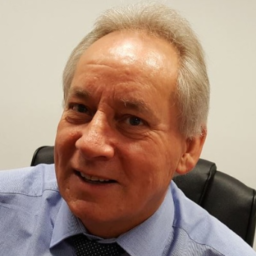 The support, insight and vision offered by Exotek during the thorough audits provided an action plan for our improvements.  We raised our quality approvals and standards, and achieved 'partner' status rather than 'preferred supplier' with a number of our major accounts. I would say that Exotek's guidance has been instrumental in the changes that will transform our company, and to ensure that the growth is sustained.
Alan Smith
Managing Director, Amfax
Exotek engaged us with the CSIA audits and provided great guidance on Best Practices and helpful ideas on stabilizing our business model and organization. We adopted metrics for use in our Project approach and overall performance and our monthly reviews which he has consistently attended and helped with improvements in our use of review time.
Bob Jacobs
Founder and Board Chairman, VI Engineering, Inc.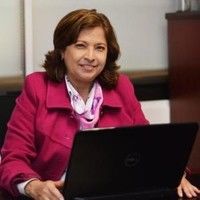 We are living in a changing world with new realities that forces us to find new mechanisms to work even more efficiently. So we must re-align our strategies to reach our objectives. Since 2013, Gersa Monterrey has adopted CSIA Best Practices and trust it as a method to meet our organizational expectations. Being CSIA Certified positions our business for sustainability and growth. While we would have preferred an on-site audit, we chose a remote audit from Exotek given the current pandemic situation. It was as great an experience and appreciate this new approach for re-certification.
Esperanza Rojas
Administrative Manager, Gersa

Automate has appreciated your collaboration during these months in getting the certification. Your assistance has made this process easier and your advice has been very helpful. I know that we are just at the beginning of this path and for sure we will be needing your support again.
Eugenio D'Ursi
C.E.O., Automate S.r.l. (Italy)