Strategic Planning and Execution
Our Strategic Planning and Execution programs can help your leadership team to maintain focus on key objectives and resolve issues quickly to improve the overall performance of your company.
Strategic Planning
Strategic planning isn't magic blueprint of the future with a guarantee of success. So, it shouldn't be a long and drawn out process to create something that is etched in stone, because change is inevitable. Rather, it should be integrated as part of your on-going business processes in which you review and adapt your business strategy.
Exotek can help your strategic planning process in a number of ways:
Strategic Input – Many of our clients are looking at industry trends as they head into fall planning. So, they invite Exotek to deliver a State of the Industry presentation on the impact and the opportunities for your business.
Strategic Facilitation – If you are looking to create or update your strategic plan and want someone to facilitate the process, Exotek is here to help. Many of our clients find managing the process itself as well as participating in that process is often difficult. It can distract you and your leadership team from fully immersing yourselves in the task at hand which is developing and honing the strategic plan itself.
Strategic Advisor – If you already have a strategic planning process and are looking for an external perspective from someone with extensive experience in the system integration business to help formulate and validate your plans, ask one of our Management Consultants to join your Strategy Team as an advisor, or even just as sounding board.
Strategic Execution – Each quarter, Exotek facilitates a review of last quarter's priorities, a check of vision alignment, the resolution of current issues, and the establishment of next 90-day priorities. By the end of the day-long session, your leadership team will be goal-aligned with clear priorities and accountability.
Additional Engagements
Strategy to Execution
We facilitate your efforts to make the right choices about your company's purpose, your customers, your goals, and your resources. It isn't a single event, but rather an integral part of an on-going process that you review annually, then modify as needed, and use throughout the year to drive your organization forward.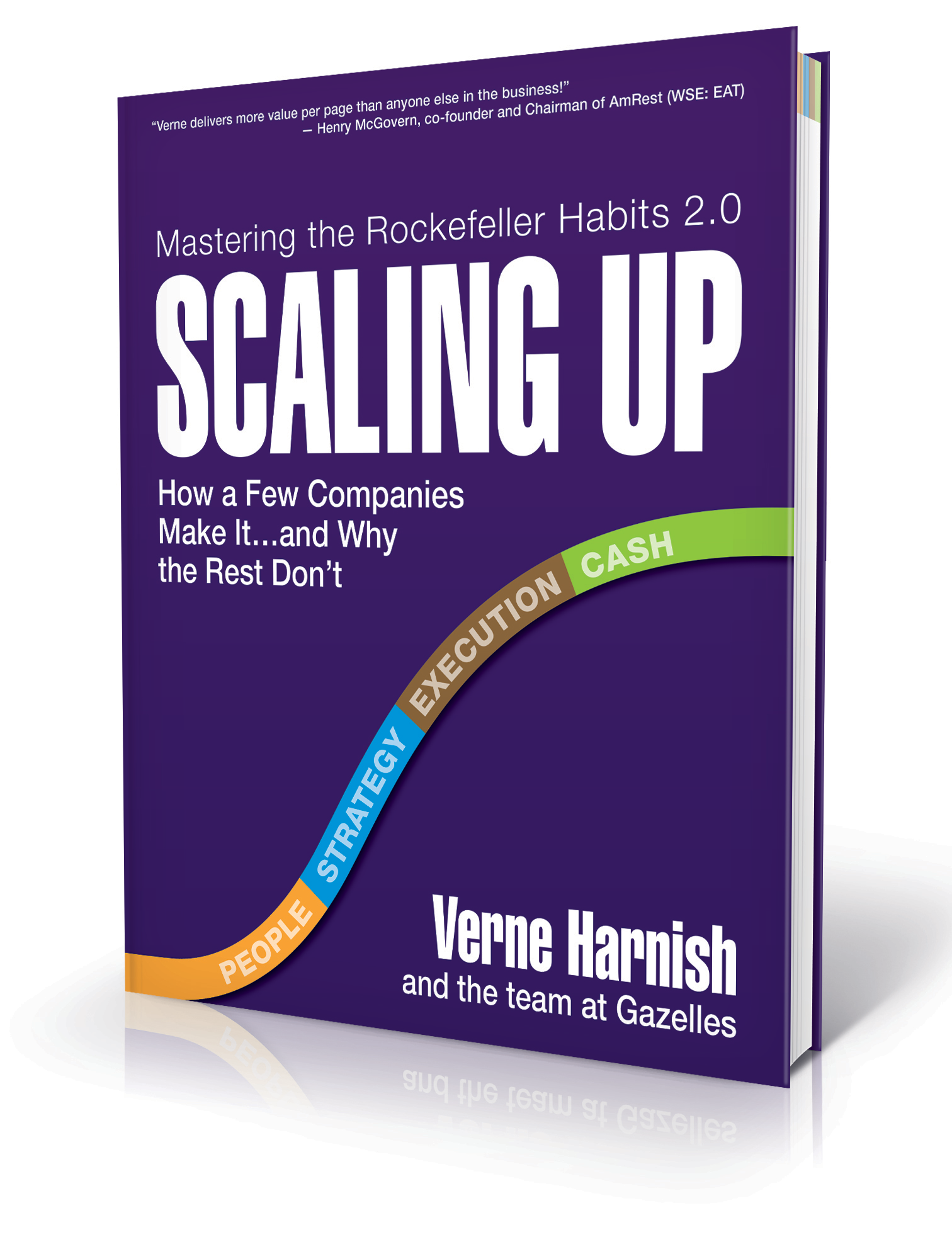 "Companies can get by with sloppy execution if they have a killer strategy or highly dedicated people willing to work 18-hour days, eight days per week to cover up all the slop… if you are the latter, just recognize you're wasting a lot of profitability and time (i.e., you'll burn both cash and people in the process)!"
-Verne Harnish, Scaling Up®
Let's Talk More about Growing Your Company