Strategic Planning and Execution
Our Strategic Planning and Execution program can help your leadership team to maintain focus on key objectives and resolve issues quickly to improve the overall performance of your company.
Two-Day Engagement
We start with a two-day engagement to help you formulate or update your current strategic plan.
Quarterly Reviews
Then, each quarter, Exotek facilitates a review of last quarter's priorities, a check of vision alignment, the resolution of current issues, and the establishment of next 90-day priorities. By the end of the day-long session, your leadership team will be goal-aligned with clear priorities and accountability.
Ongoing Consultation
As part of this offering, we also make ourselves available for consultation calls throughout the quarter as necessary.
Additional Strategic Planning and Development Options
Strategy to Execution
We facilitate your efforts to make the right choices about your company's purpose, your customers, your goals, and your resources. It isn't a single event, but rather an integral part of an on-going process that you review annually, then modify as needed, and use throughout the year to drive your organization forward.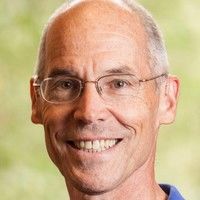 Exotek moderated our strategic planning last year and did a great job keeping us on track, working through sticking points, and leaving us with actionable items. We followed many of the Traction principles and found it to be a worthwhile blend of long-term planning and short-term, realistic goals.
Jim Campbell
President, Viewpoint Systems
"Companies can get by with sloppy execution if they have a killer strategy or highly dedicated people willing to work 18-hour days, eight days per week to cover up all the slop… if you are the latter, just recognize you're wasting a lot of profitability and time (i.e., you'll burn both cash and people in the process)!"
-Verne Harnish, Scaling Up®
Let's Talk More about Growing Your Company