Exotek has provided management consulting to hundreds of companies in the system integration industry throughout the world in improving their businesses.
What Our Customers Are Saying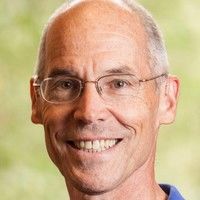 Exotek moderated our strategic planning last year and did a great job keeping us on track, working through sticking points, and leaving us with actionable items. We followed many of the Traction principles and found it to be a worthwhile blend of long-term planning and short-term, realistic goals.
Jim Campbell
President, Viewpoint Systems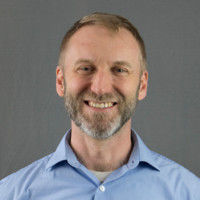 Thanks for running another great meeting. You're a master at corralling topics and keeping conversations relevant and moving forward while engaging all attendees. I must say that it has been a breath of fresh air to have dialog and insight both with you and the peer group members.
Darren Jones
DMC, Inc.​
For several years, Exotek has worked with Avid's executive team on strategy as well as the development of our leaders. With deep industry knowledge paired with an effective coaching style, Exotek has been uniquely able to help our team grow and develop. I highly recommend Exotek for leadership development.
PC Romano
President, Avid Solutions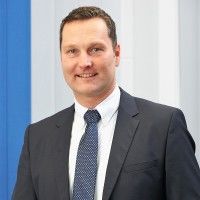 We have increased our business with double digit growth each year and we doubled our head count since working with Exotek.
Markus Solbach
Managing Partner, Noffz
During the past five years of working with Exotek, DMC has expanded from one to five offices, from less than 30 people to over 100, and more than tripled our revenue and profits. Exotek's vast industry knowledge, keen perspective and spot-on advice is a big part of that growth.
Frank B. Riordan
President, DMC, Inc.

Automate has appreciated your collaboration during these months in getting the certification. Your assistance has made this process easier and your advice has been very helpful. I know that we are just at the beginning of this path and for sure we will be needing your support again.
Eugenio D'Ursi
C.E.O., Automate S.r.l. (Italy)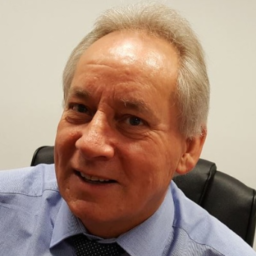 As Amfax pumped an increased number of projects through an incrementally changing 'flat structure', we could not achieve sustained growth and kept bouncing off the $5-7 M ceiling. The support, insight and vision offered by Exotek during the thorough audits provided an action plan for our improvements to deliver 200% growth in 5 years.
Alan Smith
Managing Director, Amfax
Exotek has helped VIE on best practices, stabilizing our business model, improving our organization, and adopting performance metrics. Benefits included doubled profits, low turnover rate, strong balance sheet, no debt, and more than adequate reserves. We strengthened our customer relationships and elevate our strategic thinking to better serve our changing marketplace. Exotek has been a real asset.
Bob Jacobs
Founder and Board Chairman, VI Engineering, Inc.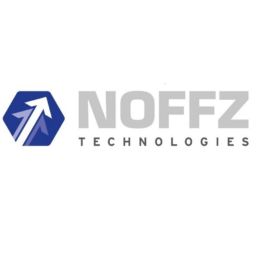 With Exotek guidance, Noffz overcame hurdles of a growing company by identifying gaps with a detailed best practices matrix/point system. We have increased our business with double-digit growth each year and we doubled our headcount since working with Exotek. Working with Exotek and CSIA gave us the right input to cross the hurdles of a growing company. Identify some gaps and working on improvements was the big benefit for us, including comparison with the CSIA detailed best practices matrix/point system.
Markus Solbach
Managing Partner and Director of Sales & Marketing, Noffz
Where Our Clients are Located
North American Clients
A and E Engineering (USA)
A-C Electric Company (USA)
ACE Technologies, LLC (USA)
ACS, Inc (USA)
Adaptive Resources (USA)
Advanced Integration Group (USA)
Advanced Integration LLC (USA)
Advanced Measurements Inc. (CAN)
Advanced Production Systems (USA)
Advanced Test & Automation Inc (CAN)
Advanceon (USA)
AES Corporation (USA)
Ai Control Systems, Inc. (USA)
Ainsworth Technologies (CAN)
Antler Consulting (USA)
Altavista (USA)
Applied Control Engineering, Inc. (USA)
Applied Control Technology (USA)
Applied Engineering Solutions (USA)
Applied Industrial Automation, Inc. (USA)
Applied Sciences Group (USA)
Aseco Integrated Systems (CAN)
Ausenco PSI, LLC (USA)
Automated Control & Technical Services ( (USA)
Automation & Controls Concepts Inc (USA)
Automation Horizons, Inc. (USA)
Automation Nth, Inc. (USA)
Automation Specialties, Inc. (USA)
Averna Technologies, Inc. (CAN)
Avid Solutions Inc. (USA)
Axis Accounting System, LLC (USA)
Bachelor Controls Inc (USA)
Ball Systems (USA)
Banks Integration Group Inc. (USA)
Barry-Wehmiller Design Group, Inc. (USA)
Bauman Instrument Corporation (USA)
BBA, Inc. (CAN)
Birket Engineering, Inc. (USA)
Bloomy Controls, Inc. (USA)
Brian Mullen (CAN)
Building Controls & Services, Inc. (USA)
Butterfield Engineering (USA)
Cal-Bay Systems, Inc. (USA)
Callisto Integration Ltd. (CAN)
Champion Technology Services Inc (USA)
Chesapeake Utilities Corporation (USA)
Circonix Technologies, LLC (USA)
Circuit Check Inc (USA)
CITI, LLC (USA)
Cogent Industrial Technologies (CAN)
Commerce Controls, Inc. (USA)
Concept Systems Inc. (USA)
Control & Power Systems, Inc (USA)
Control Instruments, Inc. (USA)
Control Masters Incorporated (USA)
Control System Integrators Association (USA)
Control System Integrators, Inc. (USA)
Control Technologies, Inc. (USA)
Controls Link, Inc. (USA)
Cornerstone Controls (USA)
Cre8tive Technology and Design (USA)
Crown E.S.A., Inc. (USA)
Cybermax (MEX)
DAQTron, Inc. (USA)
Data Science Automaton (USA)
DIStek Integration (USA)
DMC, Inc. (USA)
ECS Solutions, Inc. (USA)
Electrical Manufacturing & Distributors (USA)
Electronic Drives & Controls Inc. (USA)
Emerson Process Mgmt Power & Water (USA)
Automation Horizons, Inc. (USA)
EN Engineering (USA)
Endigit (USA)
Enersys Corporation (USA)
Engineered Energy Systems (USA)
Engineering Specialists, Inc. (USA)
Enterprise Automation (USA)
Epicor Software (USA)
Epicor User Group (USA)
Eramosa Engineering Inc. (CAN)
Erdos Miller (USA)
ESCO Automation (USA)
ESE, Inc. (USA)
Esoterix Clinical Trials (USA)
E-Technologies Group (USA)
Expanse Electrical. (USA)
Feed Forward, Inc. (USA)
Fisher-Rosemount Systems, Inc. (USA)
Fisher-Rosemount Systems, Inc. (USA)
FluidIQs, Inc (USA)
Foresight Automation Inc. (USA)
Frakes Engineering (USA)
Frank Electric Corporation (USA)
G SYSTEMS, INC (USA)
G2 Technologies (USA)
Geoge T Hall, Inc. (USA)
Gersa Monterrey S.A. de C.V. (MEX)
GES Automation Technology, Inc. (USA)
Glenmount Global Solutions, Inc. (USA)
Glenmount LLC (USA)
gpa, Inc. (USA)
Grantek Systems Integration (CAN)
Hallam Associates Inc. (USA)
Hargrove & Associates, Inc. (USA)
HOH Group (USA)
Homeway Homes, Inc. (USA)
Huffman Engineering, Inc. (USA)
Industrial Automation Consulting, Inc. (USA)
Industrial Automation Engineering, Inc. (USA)
Industrial Automation Group (USA)
Innovative Control, Inc (USA)
Instrument Control Systems Inc. (USA)
Intech Process Automation Inc. (USA)
Integrated Test + Measurement (USA)
Integrity Integration Resources (USA)
Interstates Control Systems (USA)
JAE Automation (CAN)
JCS Controls (USA)
JMP Engineering, Inc. (CAN)
Kim Automation (USA)
Kim Controls of Texas, Inc. (USA)
Knobelsdorff Engineering, Inc. (USA)
Logical Dimensions, Inc. (USA)
Logical Systems, Inc. (USA)
Loman Control Systems, Inc. (USA)
M/R Systems, Inc. (USA)
Malisko Engineering Inc. (USA)
Mangan, Inc. (USA)
Martin Control Systems Inc. (USA)
Matrix Technologies Inc (USA)
Maverick Technologies (USA)
MCC Control Systems (USA)
McEnery Automation Corporation (USA)
Motion Control Corporation (USA)
National Instruments (USA)
National Technical Systems (USA)
Neddam Software Technologies Inc. (USA)
Niku Corporation (USA)
NorthWind Technical Services, LLC (USA)
Nova Systems, Inc. (USA)
Optimation Technology, Inc. (USA)
Outbound Technologies, Inc. (USA)
P.J.Kortens & Company, Inc. (USA)
Patti Engineering Inc. (USA)
PCT Inc (USA)
Pfeiffer Engineering Co., Inc. (USA)
Phoenix Contact (USA)
Polytron, Inc. (USA)
Premier System Integrators (USA)
Prime Controls (USA)
Process and Data Automation (USA)
Programmable Control Services (USA)
Pro-Tech Engineering, Inc. (USA)
Prousys (USA)
QDS Systems (USA)
Radical Systems, Inc. (USA)
RBB Systems, Inc (USA)
Real Time Systems Inc. (CAN)
Revere Control Systems (USA)
RiverStone Group, Inc (USA)
Rock River Trust Company (USA)
Russion Consulate (CAN)
S.N.E. Systems Inc. (USA)
Sedona Group (USA)
Siempelkamp Canada Inc. (CAN)
Sierra Peaks, Inc. (USA)
Signal.X Technologies LLC (USA)
SignalCraft (CAN)
SixsPartners (CAN)
Solutbit (USA)
Solution Sources Programming, Inc. (USA)
Southlake, Inc. (USA)
Stone Technologies, Inc (USA)
Sunapsys (USA)
Superior Controls, Inc (USA)
Superior Controls, Inc. (USA)
Sverdrup Technology, Inc. (USA)
Sweeney Controls Company (USA)
Synchrony Industrial Controls, Inc. (USA)
Synergy, Inc. (USA)
Synery Systems Inc (USA)
Syscon Automation Group LLC (USA)
Taurus Power (USA)
Technical Systems, Inc. (USA)
Tegron (USA)
Telstar, Inc. (USA)
Tesco Controls, Inc. (USA)
The Rovisys Company (USA)
Total Systems Design, Inc (USA)
TransAmerican Automation Inc. (USA)
Transdyn, Inc. (USA)
TriCore, Inc. (USA)
TVC Systems (USA)
VAI Automation, Inc. (USA)
Velentium, Inc. (USA)
Vertech Industrial Systems LLC (USA)
Vetted Solutions (USA)
VI Engineering, Inc. (USA)
VI Technology (USA)
Viewpoint Systems (USA)
Wastech Controls & Engineering, Inc. (USA)
Western States Control (USA)
Wineman Technology Inc (USA)
Wunderlich-Malec (USA)
Worldwide Clients
AEA Srl (Loccioni) (ITA)
Alfamation S.p.A. (ITA)
AmFax Test and Measurement Solution (UK)
Apna Technologies & Solutions Pvt Ltd (IND)
ATO Inzenjering (CRO)
Automate (ITA)
Autoware S.r.l. (ITA)
Axcend Automation & Software Solutions P (IND)
BASE Automation Technologies (IND)
Captronic Systems Pvt. Ltd (IND)
EKB Groep B.V. (NLD)
FEDA (NLD)
Future Automation FZE (UAE)
GIL Automations (NG)
Goepel Electronic GmbH (DEU)
Hollander Techniek (NLD)
Insist Avtomatika LLC (RUS)
Kamati (COL)
Konrad GmbH (DEU)
Machinery Automation & Robotics Pty Ltd (AUS)
MicroLEX Systems A/S (DEN)
NOFFZ Computer Technology (DEU)
Omnicon S.A. (COL)
Ovak Technologies (ARM)
Prevas AB (SWE)
Pte Ltd (SIN)
Qualimatest SA (CHE)
RAFA Solutions, LLC. (ARM)
Sage Automation Ltd. (AUS)
Tata Consultancy Services Ltd. (IND)
Teknologix (LEB)