Exotek has provided management consulting to hundreds of companies in the systems integration industry throughout the world in improving their businesses.
What Our Customers Are Saying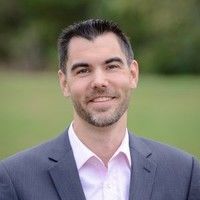 We've been working with Exotek on improving the performance of our leadership team. While some were skeptical of the Myers Brigg Type Indicator Personality Assessment (MBTI) at first, we were surprised at how accurately we were able to understand our personal strengths and blind spots. Exotek had extensive experience in using MBTI for leader empowerment and has worked to customize the approach to resonate with us engineers.  Working with Exotek on empowering our leaders has helped us gain new insights on strengthening our team's communication, and understanding how we can leverage each other's strengths and support each other's blind spots. It has even helped us with our client communications.
Chris Conger
Integrator, Erdos Miller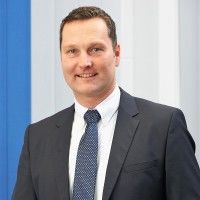 Working with Exotek and CSIA gave us the right input to cross the hurdles of a growing company. Identify some gaps and working on improvements was the big benefit for us, including comparison with the CSIA detailed best practices matrix/point system. You go through your entire company in detail and it opens your eyes when you do. We will continue the collaboration with Exotek and CSIA to even improve and get better in our challenging system integrator business.
Markus Solbach
Managing Partner, Noffz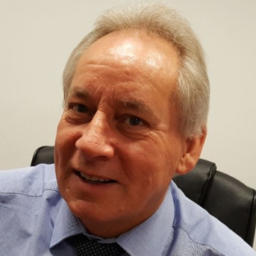 The support, insight and vision offered by Exotek during the thorough audits provided an action plan for our improvements.  We raised our quality approvals and standards, and achieved 'partner' status rather than 'preferred supplier' with a number of our major accounts. I would say that Exotek's guidance has been instrumental in the changes that will transform our company, and to ensure that the growth is sustained.
Alan Smith
Managing Director, Amfax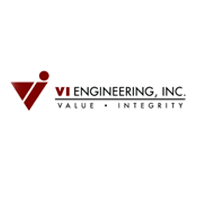 Exotek engaged us with the CSIA audits and provided great guidance on Best Practices and helpful ideas on stabilizing our business model and organization. We adopted metrics for use in our Project approach and overall performance and our monthly reviews which he has consistently attended and helped with improvements in our use of review time.
Bob Jacobs
Founder and Board Chairman, VI Engineering, Inc.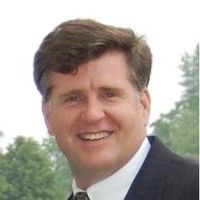 Grantek has been extremely fortunate to be associated with an Exotek led peer group. Exotek facilitates this group of 9 CEO's. Exotek's industry knowledge and business experience has proven valuable as the group discusses various business challenges and exciting new opportunities. If you and your company are open to sharing your experiences and want to gain insight from a group of like-minded executives, these peer groups are for you. I have been involved with various peer groups over my business career and I can clearly state that the Exotek led group is by far my best experience.
Dave Patterson
Owner, Grantek Systems Integration Inc.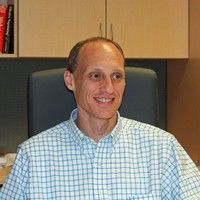 We are a new member company to the peer group having joined a year ago. I have been impressed with the high-value sharing of ideas from knowledgeable and successful people with direct experience in our industry. It seems like we're all focused on overcoming the same challenges, so the discussions are directly and immediately applicable to our business. If you get a chance to join one of these groups, I would highly recommend it.
Ken O'Malley
PE, CFSE, President
Matrix Technologies has been part of a peer group for several years.  As one of the shorter tenure leaders within the group, I have found great value in discussing the experiences, knowledge and forethought brought by the other executives. The key to the success of the group is the willingness to share and to help each other, all for the betterment of our industry.  If you come to the group with the right mindset, it will certainly help you grow as a leader and as a company.
David Blaida
P.E., CEO/President, Matrix Technologies, Inc.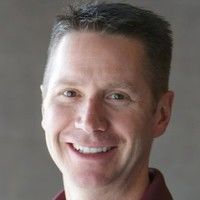 I have been a member of an Exotek-led CEO peer group for many years, and have found tremendous value in it. We also have several of our people in some of the other functional peer groups. One great side benefit has been the relationships that have grown between the peer group companies, which in turn leads to collaboration on client projects. We've shared resources with most of the companies in our group, and I'd strongly encourage other CSIA companies to consider participating in facilitator-led peer groups.
PC Romano
President, Avid Solutions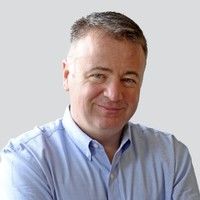 I have been a member of an Exotek Peer Group since the start of 2014. Our group consists of 8 executives from a diverse set of companies and our meetings. The value from the group has been significant – in the time I've been a member, my company has more than tripled in size and has gone from two offices to eight. Having a sounding board of peers who understand my business has been invaluable. I would highly recommend an Exotek Peer Group for anyone looking to improve & grow their business.
Frank B. Riordan
President, DMC, Inc.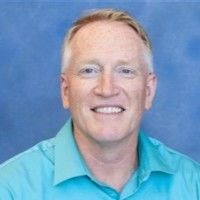 Interstates has been involved in peer groups for many years and if you are not currently a part of one I can personally vouch for how much value they will bring to your organization! We also have been using the Traction model in our organization for a few years and have found it to be very effective at helping our leader team focus on the right things and get things into execution. Thanks Exotek for offering this value to our CSIA organization!
Jeff Miller
Director of Project Management, Interstates Control Systems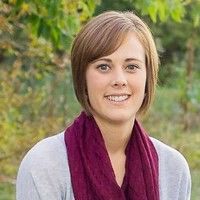 I look forward to our Exotek peer group discussions. It is always refreshing to hear new ideas and perspectives on issues we face every day. I am thoroughly impressed by the knowledge and experience of everyone in our group and their willingness to help others learn and grow.
Stacey Rodvelt
Controller, Bachelor Controls, Inc.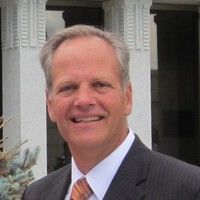 We have had some great discussions in our Exotek Peer Group. It's such a treat to meet with like-minded leaders in our same space. Exotek is doing a great job keeping us on subject and engaged. Highly recommended.
Tom Wright
President, Syscon Automation Group
Our meetings with Exotek and other like-minded members are always appreciated and well received.  Our meetings allow for the group to discuss pertinent topics that we are facing and discuss possible solutions for all within our group.  I highly recommend joining such a group!
Daniel Lee
President and CEO, Global Process Automation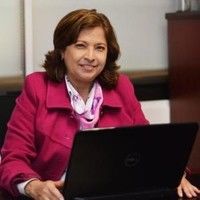 We are living in a changing world with new realities that forces us to find new mechanisms to work even more efficiently. So we must re-align our strategies to reach our objectives. Since 2013, Gersa Monterrey has adopted CSIA Best Practices and trust it as a method to meet our organizational expectations. Being CSIA Certified positions our business for sustainability and growth. While we would have preferred an on-site audit, we chose a remote audit from Exotek given the current pandemic situation. It was as great an experience and appreciate this new approach for re-certification.
Esperanza Rojas
Administrative Manager, Gersa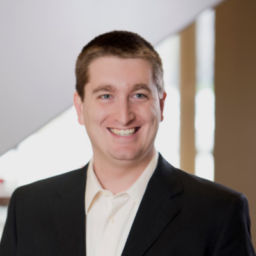 Using their depth of experience, Exotek turns the audit into a valuable consultative experience to guide our next steps in improving our business. Bringing an outside perspective from a deeply knowledgeable and respected third party, the audit gets at the truth of your company's strengths and weaknesses, which must be the foundation for authentic improvement moving forward.
Tim Foerster
VP of Operations, Concentric Integration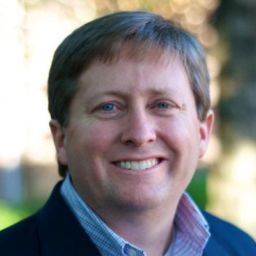 Polytron has a long-standing relationship with Exotek starting with our first certification audit in 2013, said Ron Rich, President of Polytron, "We continue to choose Exotek because of the great experience that we have had with them over the years, and more importantly, because they add value to our organization with each audit. In preparation for each audit, we focus on our processes and the involvement of a broad team.  We strive to be a continuously learning organization, and we gain valuable knowledge in the audit that helps us to refine and improve our processes for our current and future business. Re-certification gives us a repeatable framework for benchmarking our business processes against the best practices for our industry.
Ron Rich
President, Polytron, Inc.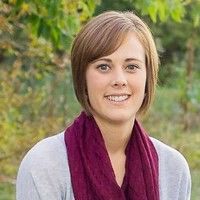 Given Exotek's stellar reputation and extensive experience working with other systems integrators, their audit gives us the best opportunity to utilize the shared knowledge of the entire CSIA community. Preparing for the audits is a driver for continuous improvement in our organization.
Stacey Rodvelt
COO, Bachelor Controls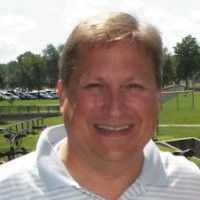 We value the CSIA Best Practices and Benchmarks as a guidebook to the best path to success for all that we do as a business. We have based
our continuous improvement program and many of our growth programs on them. The audit is a critical component of that plan as it sets a cadence to our outside review and insight that we are getting better and our improvements are being adopted within the company. The market and our business continues to evolve and continuing our re-certifications is
vital to us as a test and validation of improving our business so that we can ensure that we will be a thriving business most importantly for our people but also for our current and future customers. Exotek and specifically Brian Mullen, has conducted our audits over the +20 years and that helps in a couple of ways; Brian has already looked behind the curtain, knows manyof our people, our processes, and our culture so he can pinpoint our weaknesses and not only audit our processes but have deep conversations about our business needs."
Eric Schaefer
President, Stone Technologies

Outbound chose Exotek as their auditors due to their professionalism and experience.  During our first audit as well as the recertification, it wasn't just about passing a bar, it was finding ways that we could improve our internal processes even more.  We don't see recertification as the goal, it's just the validation that our processes are sound and that they are followed.  We look forward to our next recertification audit in three years.
Jason Yanity
Operations Manager, Outbound Technologies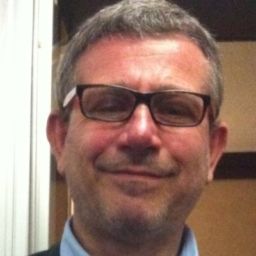 We have been CSIA-certified since 2003, and this latest successful audit further demonstrates the effectiveness of our organization and our commitment to the highest standards of operations and providing the support our customers expect, matching the excellence of our products. Alongside our ISO 9001, ISO 45001 and ISO 14001 certifications, this latest accreditation will make it easier to choose Alfamation when high-quality automated functional & optical test systems are required."
Mauro Arigossi
CEO, Alfamation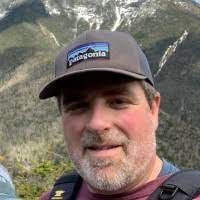 We have used Exotek as our CSIA auditing firm for each of the 8 audits.  Brian is very knowledgeable with regards to all aspects of the business.  Brian's history with our organization provides the benefit of knowing where to focus (areas for improvement) versus sections where we are stronger as a company. The CSIA audits are one of the key feedback data points that drive our continuous improvement process.  The input that Brian provides helps us focus our efforts to improving our standards, training, and procedures. As an organization we believe we are always striving to better the organization.  It is also important to recognize that what may have worked 20 years ago doesn't today.  Similar to keeping up with new technology, businesses should continue to evaluate their processes.  The CSIA benchmarks are a great reference point for any systems integrator.
Bob Patrick
Vice President of Engineering, Superior Controls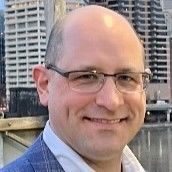 Evaluating ourselves against the highest standards in our industry is key to providing the best service to our clients.  Therefore, the CSIA Certification process is highly valuable, as is utilizing the best auditor.In choosing an auditor, we wanted to work with the firm that we, and many of our peers, consider to be the best – Exotek.  From our first audit in 2012 through today, Exotek has provided the PDA team with the 'how' of achieving certification and the 'why'.  We have left each audit with actionable steps and a clear understanding of the continuous improvement to achieve our strategic vision – to be the source of knowledge on, and provision of, Automation and Digitalization solutions for the food and beverage industries.
Jeremy Anderson
President, Process and Data Automation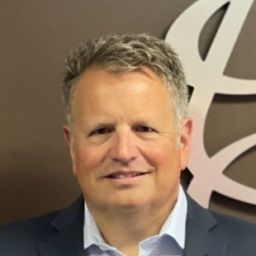 The Exotek Team have been closely associated with our industry for well over a quarter century. Their analysis and feedback is invaluable. Even though we passed, there is always room for improvement and the audit is great at identifying those areas. As Peter Drucker pointed out, 'If you can't measure it, you can't improve it.' So, having Exotek perform a triennial audit is great way measuring yourself against the CSIA Best Practices and Benchmarks.
Sam Hoff
President/CEO, Patti Engineering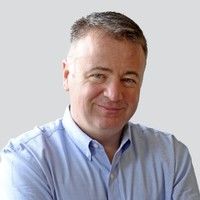 Don Roberts and Exotek provide so much more than the assessment. DMC is a better company because of our involvement with Exotek and Don's consulting.
Frank Riordan
President, DMC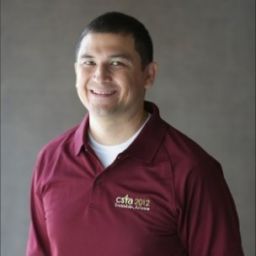 We decided on Exotek to be our auditing firm because the firm experience in the CSIA Certification and the quality of its Auditors. We have relied on Exotek since our first Audit in 2009. There are a myriad of benefits from being audited and reaudited. The most relevant are:

Keeping up with the organizational evolution of the company.
Improvement tips in every aspect of the organization.
The benchmark with the top tier of integrators worldwide.
Self-evaluate and identify improvement opportunities in our processes.
Raising the bar and assess the evolution of our company every three years
Eduardo Acosta
Owner, Omnicon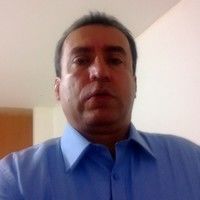 We want to perform like the best companies in the world. While meeting ISO and Safety requirements are important, we are learning a lot from CSIA about the management of our system integration projects. By validating our capabilities against industry standards, we demonstrate our ability to deliver quality solutions in other countries. For us an audit is a continuous learning process, and Exotek has been part of it, bringing experience to improve our system. Thank you for all the time, you both take to help others getting better every day.
Helmer Muñoz Valderrama
Gerente, Kamati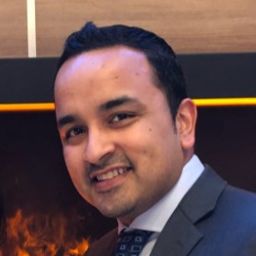 Thank you for your time and guidance throughout my time as a member of this peer group. I found it very interesting and valuable to converse with people in the industry that have similar successes and challenges. You are doing a great job as the moderator to facilitate and encourage discussion. I appreciate the acceptance in the group and the connections made.
Parm Pawan
PMO Director, Grantek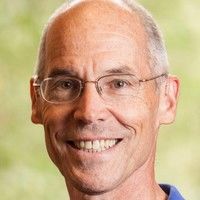 Exotek moderated our strategic planning last year and did a great job keeping us on track, working through sticking points, and leaving us with actionable items. We followed many of the Traction principles and found it to be a worthwhile blend of long-term planning and short-term, realistic goals.
Jim Campbell
President, Viewpoint Systems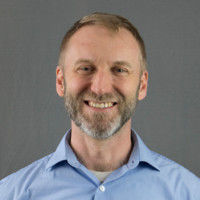 Thanks for running another great meeting. You're a master at corralling topics and keeping conversations relevant and moving forward while engaging all attendees. I must say that it has been a breath of fresh air to have dialog and insight both with you and the peer group members.
Darren Jones
DMC, Inc.​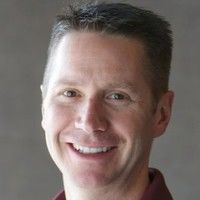 For several years, Exotek has worked with Avid's executive team on strategy as well as the development of our leaders. With deep industry knowledge paired with an effective coaching style, Exotek has been uniquely able to help our team grow and develop. I highly recommend Exotek for leadership development.
PC Romano
President, Avid Solutions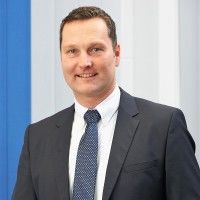 We have increased our business with double digit growth each year and we doubled our head count since working with Exotek.
Markus Solbach
Managing Partner, Noffz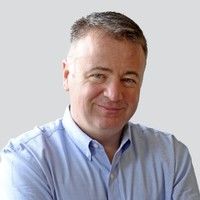 During the past five years of working with Exotek, DMC has expanded from one to five offices, from less than 30 people to over 100, and more than tripled our revenue and profits. Exotek's vast industry knowledge, keen perspective and spot-on advice is a big part of that growth.
Frank B. Riordan
President, DMC, Inc.

Automate has appreciated your collaboration during these months in getting the certification. Your assistance has made this process easier and your advice has been very helpful. I know that we are just at the beginning of this path and for sure we will be needing your support again.
Eugenio D'Ursi
C.E.O., Automate S.r.l. (Italy)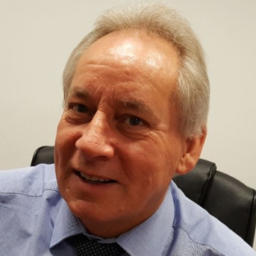 As Amfax pumped an increased number of projects through an incrementally changing 'flat structure', we could not achieve sustained growth and kept bouncing off the $5-7 M ceiling. The support, insight and vision offered by Exotek during the thorough audits provided an action plan for our improvements to deliver 200% growth in 5 years.
Alan Smith
Managing Director, Amfax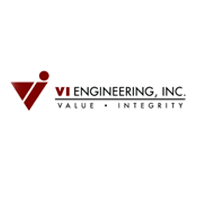 Exotek has helped VIE on best practices, stabilizing our business model, improving our organization, and adopting performance metrics. Benefits included doubled profits, low turnover rate, strong balance sheet, no debt, and more than adequate reserves. We strengthened our customer relationships and elevate our strategic thinking to better serve our changing marketplace. Exotek has been a real asset.
Bob Jacobs
Founder and Board Chairman, VI Engineering, Inc.
With Exotek guidance, Noffz overcame hurdles of a growing company by identifying gaps with a detailed best practices matrix/point system. We have increased our business with double-digit growth each year and we doubled our headcount since working with Exotek. Working with Exotek and CSIA gave us the right input to cross the hurdles of a growing company. Identify some gaps and working on improvements was the big benefit for us, including comparison with the CSIA detailed best practices matrix/point system.
Markus Solbach
Managing Partner and Director of Sales & Marketing, Noffz
Where Our Clients are Located
North American Clients
A and E Engineering (USA)
A-C Electric Company (USA)
ACE Technologies, LLC (USA)
ACS, Inc (USA)
Adaptive Resources (USA)
Advanced Integration Group (USA)
Advanced Integration LLC (USA)
Advanced Measurements Inc. (CAN)
Advanced Production Systems (USA)
Advanced Test & Automation Inc (CAN)
Advanceon (USA)
AES Corporation (USA)
Ai Control Systems, Inc. (USA)
Ainsworth Technologies (CAN)
Antler Consulting (USA)
Altavista (USA)
Applied Control Engineering, Inc. (USA)
Applied Control Technology (USA)
Applied Engineering Solutions (USA)
Applied Industrial Automation, Inc. (USA)
Applied Sciences Group (USA)
Aseco Integrated Systems (CAN)
Ausenco PSI, LLC (USA)
Automated Control & Technical Services ( (USA)
Automation & Controls Concepts Inc (USA)
Automation Horizons, Inc. (USA)
Automation Nth, Inc. (USA)
Automation Specialties, Inc. (USA)
Averna Technologies, Inc. (CAN)
Avid Solutions Inc. (USA)
Axis Accounting System, LLC (USA)
Bachelor Controls Inc (USA)
Ball Systems (USA)
Banks Integration Group Inc. (USA)
Barry-Wehmiller Design Group, Inc. (USA)
Bauman Instrument Corporation (USA)
BBA, Inc. (CAN)
Birket Engineering, Inc. (USA)
Bloomy Controls, Inc. (USA)
Brian Mullen (CAN)
Building Controls & Services, Inc. (USA)
Butterfield Engineering (USA)
Cal-Bay Systems, Inc. (USA)
Callisto Integration Ltd. (CAN)
Champion Technology Services Inc (USA)
Chesapeake Utilities Corporation (USA)
Circonix Technologies, LLC (USA)
Circuit Check Inc (USA)
CITI, LLC (USA)
Cogent Industrial Technologies (CAN)
Commerce Controls, Inc. (USA)
Concept Systems Inc. (USA)
Control & Power Systems, Inc (USA)
Control Instruments, Inc. (USA)
Control Masters Incorporated (USA)
Control System Integrators Association (USA)
Control System Integrators, Inc. (USA)
Control Technologies, Inc. (USA)
Controls Link, Inc. (USA)
Cornerstone Controls (USA)
Cre8tive Technology and Design (USA)
Crown E.S.A., Inc. (USA)
Cybermax (MEX)
DAQTron, Inc. (USA)
Data Science Automaton (USA)
DIStek Integration (USA)
DMC, Inc. (USA)
ECS Solutions, Inc. (USA)
Electrical Manufacturing & Distributors (USA)
Electronic Drives & Controls Inc. (USA)
Emerson Process Mgmt Power & Water (USA)
Automation Horizons, Inc. (USA)
EN Engineering (USA)
Endigit (USA)
Enersys Corporation (USA)
Engineered Energy Systems (USA)
Engineering Specialists, Inc. (USA)
Enterprise Automation (USA)
Epicor Software (USA)
Epicor User Group (USA)
Eramosa Engineering Inc. (CAN)
Erdos Miller (USA)
ESCO Automation (USA)
ESE, Inc. (USA)
Esoterix Clinical Trials (USA)
E-Technologies Group (USA)
Expanse Electrical. (USA)
Feed Forward, Inc. (USA)
Fisher-Rosemount Systems, Inc. (USA)
Fisher-Rosemount Systems, Inc. (USA)
FluidIQs, Inc (USA)
Foresight Automation Inc. (USA)
Frakes Engineering (USA)
Frank Electric Corporation (USA)
G SYSTEMS, INC (USA)
G2 Technologies (USA)
Geoge T Hall, Inc. (USA)
Gersa Monterrey S.A. de C.V. (MEX)
GES Automation Technology, Inc. (USA)
Glenmount Global Solutions, Inc. (USA)
Glenmount LLC (USA)
gpa, Inc. (USA)
Grantek Systems Integration (CAN)
Hallam Associates Inc. (USA)
Hargrove & Associates, Inc. (USA)
HOH Group (USA)
Homeway Homes, Inc. (USA)
Huffman Engineering, Inc. (USA)
Industrial Automation Consulting, Inc. (USA)
Industrial Automation Engineering, Inc. (USA)
Industrial Automation Group (USA)
Innovative Control, Inc (USA)
Instrument Control Systems Inc. (USA)
Intech Process Automation Inc. (USA)
Integrated Test + Measurement (USA)
Integrity Integration Resources (USA)
Interstates Control Systems (USA)
JAE Automation (CAN)
JCS Controls (USA)
JMP Engineering, Inc. (CAN)
Kim Automation (USA)
Kim Controls of Texas, Inc. (USA)
Knobelsdorff Engineering, Inc. (USA)
Logical Dimensions, Inc. (USA)
Logical Systems, Inc. (USA)
Loman Control Systems, Inc. (USA)
M/R Systems, Inc. (USA)
Malisko Engineering Inc. (USA)
Mangan, Inc. (USA)
Martin Control Systems Inc. (USA)
Matrix Technologies Inc (USA)
Maverick Technologies (USA)
MCC Control Systems (USA)
McEnery Automation Corporation (USA)
Motion Control Corporation (USA)
National Instruments (USA)
National Technical Systems (USA)
Neddam Software Technologies Inc. (USA)
Niku Corporation (USA)
NorthWind Technical Services, LLC (USA)
Nova Systems, Inc. (USA)
Optimation Technology, Inc. (USA)
Outbound Technologies, Inc. (USA)
P.J.Kortens & Company, Inc. (USA)
Patti Engineering Inc. (USA)
PCT Inc (USA)
Pfeiffer Engineering Co., Inc. (USA)
Phoenix Contact (USA)
Polytron, Inc. (USA)
Premier System Integrators (USA)
Prime Controls (USA)
Process and Data Automation (USA)
Programmable Control Services (USA)
Pro-Tech Engineering, Inc. (USA)
Prousys (USA)
QDS Systems (USA)
Radical Systems, Inc. (USA)
RBB Systems, Inc (USA)
Real Time Systems Inc. (CAN)
Revere Control Systems (USA)
RiverStone Group, Inc (USA)
Rock River Trust Company (USA)
Russion Consulate (CAN)
S.N.E. Systems Inc. (USA)
Sedona Group (USA)
Siempelkamp Canada Inc. (CAN)
Sierra Peaks, Inc. (USA)
Signal.X Technologies LLC (USA)
SignalCraft (CAN)
SixsPartners (CAN)
Solutbit (USA)
Solution Sources Programming, Inc. (USA)
Southlake, Inc. (USA)
Stone Technologies, Inc (USA)
Sunapsys (USA)
Superior Controls, Inc (USA)
Superior Controls, Inc. (USA)
Sverdrup Technology, Inc. (USA)
Sweeney Controls Company (USA)
Synchrony Industrial Controls, Inc. (USA)
Synergy, Inc. (USA)
Synery Systems Inc (USA)
Syscon Automation Group LLC (USA)
Taurus Power (USA)
Technical Systems, Inc. (USA)
Tegron (USA)
Telstar, Inc. (USA)
Tesco Controls, Inc. (USA)
The Rovisys Company (USA)
Total Systems Design, Inc (USA)
TransAmerican Automation Inc. (USA)
Transdyn, Inc. (USA)
TriCore, Inc. (USA)
TVC Systems (USA)
VAI Automation, Inc. (USA)
Velentium, Inc. (USA)
Vertech Industrial Systems LLC (USA)
Vetted Solutions (USA)
VI Engineering, Inc. (USA)
VI Technology (USA)
Viewpoint Systems (USA)
Wastech Controls & Engineering, Inc. (USA)
Western States Control (USA)
Wineman Technology Inc (USA)
Wunderlich-Malec (USA)
Worldwide Clients
AEA Srl (Loccioni) (ITA)
Alfamation S.p.A. (ITA)
AmFax Test and Measurement Solution (UK)
Apna Technologies & Solutions Pvt Ltd (IND)
ATO Inzenjering (CRO)
Automate (ITA)
Autoware S.r.l. (ITA)
Axcend Automation & Software Solutions P (IND)
BASE Automation Technologies (IND)
Captronic Systems Pvt. Ltd (IND)
EKB Groep B.V. (NLD)
FEDA (NLD)
Future Automation FZE (UAE)
GIL Automations (NG)
Goepel Electronic GmbH (DEU)
Hollander Techniek (NLD)
Insist Avtomatika LLC (RUS)
Kamati (COL)
Konrad GmbH (DEU)
Machinery Automation & Robotics Pty Ltd (AUS)
MicroLEX Systems A/S (DEN)
NOFFZ Computer Technology (DEU)
Omnicon S.A. (COL)
Ovak Technologies (ARM)
Prevas AB (SWE)
Pte Ltd (SIN)
Qualimatest SA (CHE)
RAFA Solutions, LLC. (ARM)
Sage Automation Ltd. (AUS)
Tata Consultancy Services Ltd. (IND)
Teknologix (LEB)