Improving Your Business Processes
Our auditors have conducted more than 400 audits worldwide (20+ countries) … 80-90% of all audits to date
We can benchmark your current business practices and give you objective feedback and advice about how you compare to industry standards, stack up with your competitors … where you are doing well and how can you improve. Then, we can recommend and help you implement and improve those practices.
Implementing Best Practices
We can offer specific recommendations on how to take inventory of your current business practices, then document and develop them to improve the effectiveness of your organization. We can help you:
Document, Develop, and Train on Specific Practices – We can support your documenting, development, and training on your key processes like strategic planning, operations planning, business development, project management, and financial management.
Exotek Best Practices Workshop – This course covers the essential elements of a successful system integration business according to the Exotek BASIC diamond model. Based on proven best practices of other system integration companies, you will gain key insights as well as implementation approaches to equip your company for the future.
CSIA Best Practices Workshop – This course covers the essential elements of a successful system integration business according to CSIA Best Practices. Based on the recommended practices developed by the CSIA committee, you will gain key insights as well as implementation approaches to equip your company for the future. This workshop is held in conjuction with the CSIA Annual Conference.
CSIA Best Practices Mini-Engagements – Rather than attending the entire workshop, Exotek can tailor our best practices workshop into one or more mini-engagements to provide you focused information and feedback about your business practices in any of the ten areas.
CSIA Certification Assistance – You can use Exotek to guide you through the process. We can help you get started on the right path, so you can avoid inventing processes and practices before knowing what is really required.
Assessing Your Practices
Benchmarking your company to achieve an industry certification is not just about getting a 'sticker'. Our programs give you the tools to begin identifying and implementing the business practices and processes to aid your company's stability and growth. We can help you:
Benchmarking Your Performance – We can benchmark your current business practices and give you objective feedback and advice about how you compare to industry standards, stack up with your competitors … where you are doing well and how can you improve.
CSIA Audit Readiness Assessment (CSIA-ARA) – If you've been preparing for the audit and not sure if you are ready, Exotek can perform an Audit Ready Assessment remotely via web conference, email and/or phone and consist primarily of discussions providing insights into the audit experience.
CSIA Audits – When it comes to the actual CSIA Audit, Exotek is by far and away the most experienced and recognized CSIA auditor in the world. Literally, hundreds of systems integrators have entrusted their audits (and re-audits) to Exotek.
Improving Your Practices
Beyond capturing and assessing your practices, we can work with you on a continuous improvement process to optimize your processes as your company grows. We can help you:
Continuous Improvement and Optimization – Beyond capturing your practices, we can work with you on a continuous improvement process to optimize your processes as your company grows.
Operational Excellence – Operations management is about predictability, producing consistent outcomes with known resources. Operations management is not a craft or an art. It's a science…a science that requires a disciplined process with proper tools and procedures.
Enhancing Key Areas – Through deep-dive engagements, Exotek can work with you to enhance key areas of your business such as operations, finance, and sales/marketing.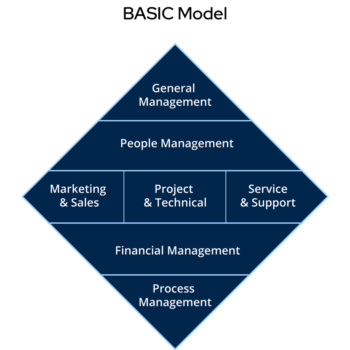 Making Your Way Around the Diamond
A successful system integration company begins with solid General Management providing the strategic plan and organization structure for the company. Secondly, you must have good People Management to ensure that the 'right people are in the right seats' with the proper accountability and authority. With good Marketing and Sales techniques to create the optimal clients, you can turn opportunities into projects. Then, it is essential to have the Project and Technical methodologies to execute projects effectively as well as the appropriate Service and Support capabilities to ensure customer success. All of this must be underpinned with solid Financial and Process Management.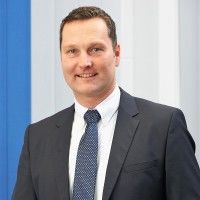 Working with Exotek and CSIA gave us the right input to cross the hurdles of a growing company. Identify some gaps and working on improvements was the big benefit for us, including comparison with the CSIA detailed best practices matrix/point system. You go through your entire company in detail and it opens your eyes when you do. We will continue the collaboration with Exotek and CSIA to even improve and get better in our challenging system integrator business.
Markus Solbach
Managing Partner, Noffz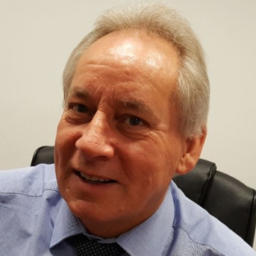 The support, insight and vision offered by Exotek during the thorough audits provided an action plan for our improvements.  We raised our quality approvals and standards, and achieved 'partner' status rather than 'preferred supplier' with a number of our major accounts. I would say that Exotek's guidance has been instrumental in the changes that will transform our company, and to ensure that the growth is sustained.
Alan Smith
Managing Director, Amfax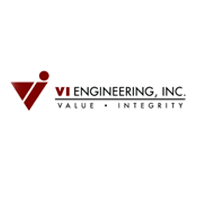 Exotek engaged us with the CSIA audits and provided great guidance on Best Practices and helpful ideas on stabilizing our business model and organization. We adopted metrics for use in our Project approach and overall performance and our monthly reviews which he has consistently attended and helped with improvements in our use of review time.
Bob Jacobs
Founder and Board Chairman, VI Engineering, Inc.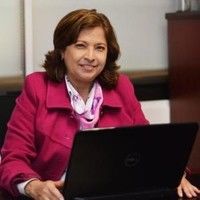 We are living in a changing world with new realities that forces us to find new mechanisms to work even more efficiently. So we must re-align our strategies to reach our objectives. Since 2013, Gersa Monterrey has adopted CSIA Best Practices and trust it as a method to meet our organizational expectations. Being CSIA Certified positions our business for sustainability and growth. While we would have preferred an on-site audit, we chose a remote audit from Exotek given the current pandemic situation. It was as great an experience and appreciate this new approach for re-certification.
Esperanza Rojas
Administrative Manager, Gersa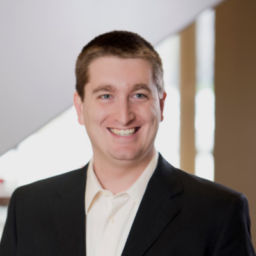 Using their depth of experience, Exotek turns the audit into a valuable consultative experience to guide our next steps in improving our business. Bringing an outside perspective from a deeply knowledgeable and respected third party, the audit gets at the truth of your company's strengths and weaknesses, which must be the foundation for authentic improvement moving forward.
Tim Foerster
VP of Operations, Concentric Integration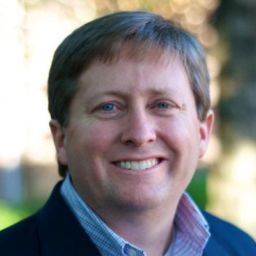 Polytron has a long-standing relationship with Exotek starting with our first certification audit in 2013, said Ron Rich, President of Polytron, "We continue to choose Exotek because of the great experience that we have had with them over the years, and more importantly, because they add value to our organization with each audit. In preparation for each audit, we focus on our processes and the involvement of a broad team.  We strive to be a continuously learning organization, and we gain valuable knowledge in the audit that helps us to refine and improve our processes for our current and future business. Re-certification gives us a repeatable framework for benchmarking our business processes against the best practices for our industry.
Ron Rich
President, Polytron, Inc.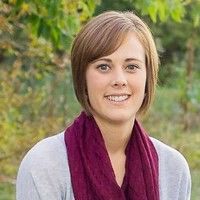 Given Exotek's stellar reputation and extensive experience working with other systems integrators, their audit gives us the best opportunity to utilize the shared knowledge of the entire CSIA community. Preparing for the audits is a driver for continuous improvement in our organization.
Stacey Rodvelt
COO, Bachelor Controls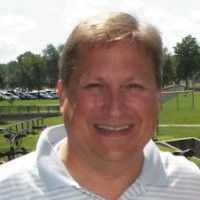 We value the CSIA Best Practices and Benchmarks as a guidebook to the best path to success for all that we do as a business. We have based
our continuous improvement program and many of our growth programs on them. The audit is a critical component of that plan as it sets a cadence to our outside review and insight that we are getting better and our improvements are being adopted within the company. The market and our business continues to evolve and continuing our re-certifications is
vital to us as a test and validation of improving our business so that we can ensure that we will be a thriving business most importantly for our people but also for our current and future customers. Exotek and specifically Brian Mullen, has conducted our audits over the +20 years and that helps in a couple of ways; Brian has already looked behind the curtain, knows manyof our people, our processes, and our culture so he can pinpoint our weaknesses and not only audit our processes but have deep conversations about our business needs."
Eric Schaefer
President, Stone Technologies

Outbound chose Exotek as their auditors due to their professionalism and experience.  During our first audit as well as the recertification, it wasn't just about passing a bar, it was finding ways that we could improve our internal processes even more.  We don't see recertification as the goal, it's just the validation that our processes are sound and that they are followed.  We look forward to our next recertification audit in three years.
Jason Yanity
Operations Manager, Outbound Technologies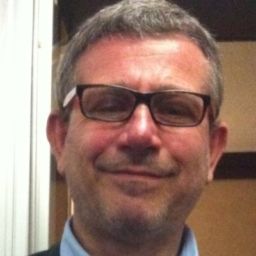 We have been CSIA-certified since 2003, and this latest successful audit further demonstrates the effectiveness of our organization and our commitment to the highest standards of operations and providing the support our customers expect, matching the excellence of our products. Alongside our ISO 9001, ISO 45001 and ISO 14001 certifications, this latest accreditation will make it easier to choose Alfamation when high-quality automated functional & optical test systems are required."
Mauro Arigossi
CEO, Alfamation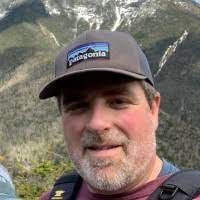 We have used Exotek as our CSIA auditing firm for each of the 8 audits.  Brian is very knowledgeable with regards to all aspects of the business.  Brian's history with our organization provides the benefit of knowing where to focus (areas for improvement) versus sections where we are stronger as a company. The CSIA audits are one of the key feedback data points that drive our continuous improvement process.  The input that Brian provides helps us focus our efforts to improving our standards, training, and procedures. As an organization we believe we are always striving to better the organization.  It is also important to recognize that what may have worked 20 years ago doesn't today.  Similar to keeping up with new technology, businesses should continue to evaluate their processes.  The CSIA benchmarks are a great reference point for any systems integrator.
Bob Patrick
Vice President of Engineering, Superior Controls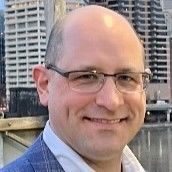 Evaluating ourselves against the highest standards in our industry is key to providing the best service to our clients.  Therefore, the CSIA Certification process is highly valuable, as is utilizing the best auditor.In choosing an auditor, we wanted to work with the firm that we, and many of our peers, consider to be the best – Exotek.  From our first audit in 2012 through today, Exotek has provided the PDA team with the 'how' of achieving certification and the 'why'.  We have left each audit with actionable steps and a clear understanding of the continuous improvement to achieve our strategic vision – to be the source of knowledge on, and provision of, Automation and Digitalization solutions for the food and beverage industries.
Jeremy Anderson
President, Process and Data Automation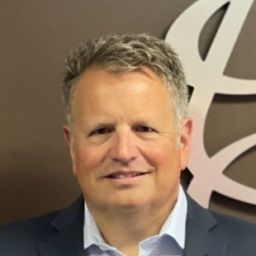 The Exotek Team have been closely associated with our industry for well over a quarter century. Their analysis and feedback is invaluable. Even though we passed, there is always room for improvement and the audit is great at identifying those areas. As Peter Drucker pointed out, 'If you can't measure it, you can't improve it.' So, having Exotek perform a triennial audit is great way measuring yourself against the CSIA Best Practices and Benchmarks.
Sam Hoff
President/CEO, Patti Engineering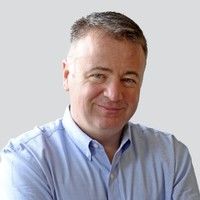 Don Roberts and Exotek provide so much more than the assessment. DMC is a better company because of our involvement with Exotek and Don's consulting.
Frank Riordan
President, DMC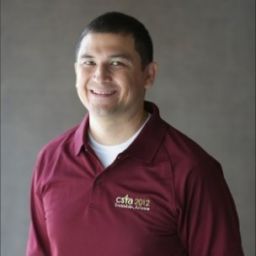 We decided on Exotek to be our auditing firm because the firm experience in the CSIA Certification and the quality of its Auditors. We have relied on Exotek since our first Audit in 2009. There are a myriad of benefits from being audited and reaudited. The most relevant are:

Keeping up with the organizational evolution of the company.
Improvement tips in every aspect of the organization.
The benchmark with the top tier of integrators worldwide.
Self-evaluate and identify improvement opportunities in our processes.
Raising the bar and assess the evolution of our company every three years
Eduardo Acosta
Owner, Omnicon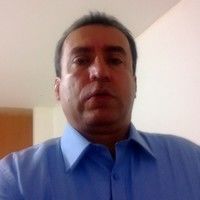 We want to perform like the best companies in the world. While meeting ISO and Safety requirements are important, we are learning a lot from CSIA about the management of our system integration projects. By validating our capabilities against industry standards, we demonstrate our ability to deliver quality solutions in other countries. For us an audit is a continuous learning process, and Exotek has been part of it, bringing experience to improve our system. Thank you for all the time, you both take to help others getting better every day.
Helmer Muñoz Valderrama
Gerente, Kamati

Automate has appreciated your collaboration during these months in getting the certification. Your assistance has made this process easier and your advice has been very helpful. I know that we are just at the beginning of this path and for sure we will be needing your support again.
Eugenio D'Ursi
C.E.O., Automate S.r.l. (Italy)
Let's Talk More about Improving Your Company Performance