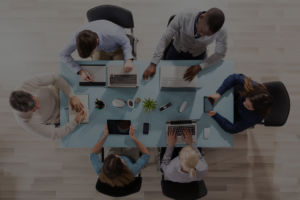 Digitalization, Digital Transformation, IIOT … regardless of what industry buzzword you use, the fact is that infrastructure technology is becoming increasingly important to controls system integrators. Given our increasingly remote world, we must optimize our own infrastructure to facilitate collaboration internally, with our clients, and with our strategic partners. And, there are a myriad of implications for the technical solutions that we deploy from remote diagnostics, to cyber-security, to data analytics. To help our community deal with and capitalize on these trends, Exotek is forming and facilitating our IT Peer Group(s). In some organizations, the IT Manager is known by other terms, such as "Director of IT," "Chief Information Office," or "System Administrator." Ultimately, someone that would be interested in discussing how to:
Manage information technology and computer systems
Plan, organize, control and evaluate IT and electronic data operations
Manage IT staff by recruiting, training and coaching employees, communicating job expectations and appraising their performance
Design, develop, implement and coordinate systems, policies and procedures
Ensure security of data, network access and backup systems
Act in alignment with user needs and system functionality to contribute to organizational policy
Audit systems, identify problematic areas and implement strategic solutions in time
Preserve assets, information security and control structures
Handle annual budget and ensure cost effectiveness
Implement IT aspects of product and services
In 2020, participation in our many peer groups DOUBLED. Now more than ever, we can all benefit from the power of our peer network … seeking others for their insights and advice on how to overcome this adversity or as a sounding board for our respective strategies. So, let us know if you or another person in your organization would most benefit from participating in an IT peer group.