CSIA Certification Assistance
We collaborated with Controls Systems Integrators Association to create and evolve  the CSIA Best Practices and Certification Program. We have help hundreds of companies around the world to prepare for and obtain their CSIA certification..
Let Us Help You
You can use Exotek to guide you through the process. We can help you get started on the right path, so you can avoid inventing processes and practices before knowing what is really required. We will make sure that you have the latest materials from CSIA.
When judging your own business practices, you are often limited by your own experience and implementations. With our programs, you gain a knowledgeable expert with depth of experience in system integration. Further, people may tend to either judge themselves too leniently or too harshly. We'll help you understand the auditor's evaluation process for compliance to best practices and scoring criteria as used in the Audit Report, so we can guide you on how to better evaluate your business's level of compliance with Best Practices required for Certification.
It's All About Improving Your Company
Benchmarking your company to achieve an industry certification is not just about getting a 'sticker'. Our programs give you the tools to begin identifying and implementing the business practices and processes to aid your company's stability and growth. And we'll be there as you move forward through to your Certification Audit to ensure that you are fully prepared with the best chance of a favorable outcome.
The Best CSIA Auditors in the World!
Exotek collaborated with CSIA to found and continue to augment the CSIA Best Practices. We have helped literally hundreds of companies around the world prepare for and pass the CSIA audit than any other company in the world. We were recently honored as the CSIA Partner of the Year 2020 for our significant contribution of resources for the betterment of CSIA and its members. As evidenced by our website, I don't think you'll find another auditing firm that comes close to our level of commitment to helping the CSIA community.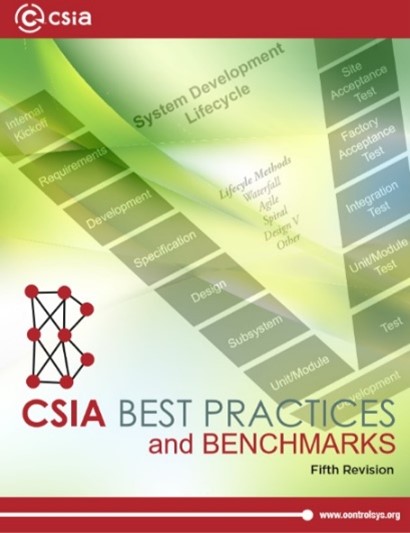 Accelerating the Certification Process
Since CSIA certification is the end game, our programs equip you to conduct in an internal pre-audit. You can avoid spinning your wheels and wasting time to figure out what the actual intent is of some criteria – we will go through the audit criteria with you to help ensure that intent is understood. Exotek guides your assessment, so you know exactly the areas that require more focus to achieve a passing score. Then, we identify and prioritize more challenging areas, so Exotek can provide additional guidance and support in those areas to accelerate your preparations and increase the probability of success for the 'real' audit.
CSIA QuickStart Assistance (CSIA-QS)
Exotek provides approximately 3-6 hours remotely, so you could complete your own internal audit. With little to no preparation on your side, we can help you get started on the right path, so you can avoid inventing processes and practices before knowing what is really required. We will better equip you to conduct an internal pre-audit. Then, we identify and prioritize more challenging areas so Exotek can provide some initial guidance in those areas with the expectation that you can commit to an audit date and handle the preparations without further assistance.
CSIA Pre-Audit Assistance (CSIA-PREAUD)
Exotek can guide you through an internal audit or perform one for you, so we can understand the gaps, prioritize tasks, and expedite your preparations for a CSIA audit. Then, we stay engaged to support your implementation of improvements in those areas to accelerate your preparations and increase the probability of success for the 'real' audit.
CSIA Audit Readiness Assessment (CSIA-ARA)
If you've been preparing for the audit and not sure if you are ready, Exotek can perform an Audit Ready Assessment remotely via web conference, email and/or phone and consist primarily of discussions providing insights into the audit experience. You will get a sense of success factors and a review of your processes, review of your current materials and recommendations in a style similar to a formal audit. Upon completion, you can make the necessary changes based on the results of the ARA engagement in final preparation for the CSIA Certification Audit.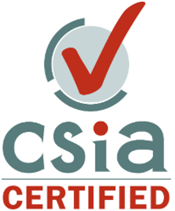 CSIA Audit – (CSIA-AUD)
If you are ready to bypass any pre-audit assistance and already fully prepared for a CSIA audit, one of our Certified Auditors will guide you through the process to schedule and perform an on-site audit. Note that without adequate preparation, you may not pass the audit and thereby incur additional time and costs for remedial actions, possibly even a complete re-audit.
CSIA Re-Audit – (CSIA-RAUD)
If you are already CSIA Certified and looking for a re-audit or an audit for one of your branches offices, the CSIA is now allowing remote audits. While not as beneficial as an in-person audit, we will work to be fully engaged and complete the audit as efficiently as possible.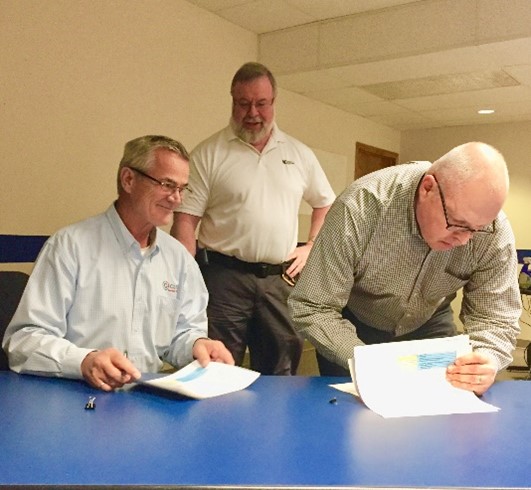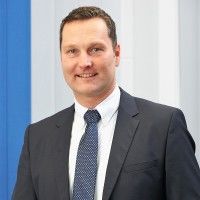 Working with Exotek and CSIA gave us the right input to cross the hurdles of a growing company. Identify some gaps and working on improvements was the big benefit for us, including comparison with the CSIA detailed best practices matrix/point system. You go through your entire company in detail and it opens your eyes when you do. We will continue the collaboration with Exotek and CSIA to even improve and get better in our challenging system integrator business.
Markus Solbach
Managing Partner, Noffz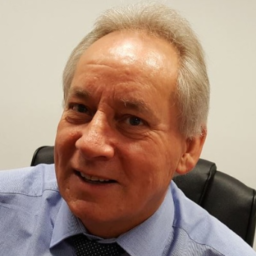 The support, insight and vision offered by Exotek during the thorough audits provided an action plan for our improvements.  We raised our quality approvals and standards, and achieved 'partner' status rather than 'preferred supplier' with a number of our major accounts. I would say that Exotek's guidance has been instrumental in the changes that will transform our company, and to ensure that the growth is sustained.
Alan Smith
Managing Director, Amfax
Exotek engaged us with the CSIA audits and provided great guidance on Best Practices and helpful ideas on stabilizing our business model and organization. We adopted metrics for use in our Project approach and overall performance and our monthly reviews which he has consistently attended and helped with improvements in our use of review time.
Bob Jacobs
Founder and Board Chairman, VI Engineering, Inc.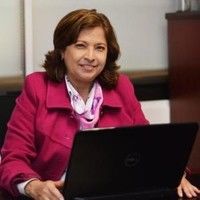 We are living in a changing world with new realities that forces us to find new mechanisms to work even more efficiently. So we must re-align our strategies to reach our objectives. Since 2013, Gersa Monterrey has adopted CSIA Best Practices and trust it as a method to meet our organizational expectations. Being CSIA Certified positions our business for sustainability and growth. While we would have preferred an on-site audit, we chose a remote audit from Exotek given the current pandemic situation. It was as great an experience and appreciate this new approach for re-certification.
Esperanza Rojas
Administrative Manager, Gersa

Automate has appreciated your collaboration during these months in getting the certification. Your assistance has made this process easier and your advice has been very helpful. I know that we are just at the beginning of this path and for sure we will be needing your support again.
Eugenio D'Ursi
C.E.O., Automate S.r.l. (Italy)
Let's Talk More about Improving Your Company Performance