Financial management is critical to a stable organization, successful project management, and your company's long-term success. Choosing the right financial management tool, integrating it into your day-to-day processes, and linking financial data into project management and across your organization is a challenging task. But, when done right, these efforts can yield significant benefits.
Exotek stays abreast of all relevant financial management software tools and knows how they apply to the integrator business model. We can help you choose the proper package, assist in installation, and support the integration of financial and operations project management systems. We have trained staff that can assist your team in the day-to-day challenges of managing an enterprise-wide financial information system.
The software products supported address all areas of Professional Services Automation which is critical for an integrator. Some of these areas include financial and project accounting, material management, project management, time and expense management, resources management, knowledge management, customer relationship management, and collaboration and reporting.
The benefits of investing in financial management are clear. Exotek can help you reap the benefit of this critical investment.
Accounting Systems Assessment
Successful companies know that strong financial management requires strong accounting systems. Having the appropriate accounting systems infrastructure to support the level and complexity of your business's financial requirements is critical. The infrastructure includes the underlying accounting practices and tools.
Exotek knows the importance of having suitable accounting systems to support the integration business. We can provide an assessment of your current systems relative to where you need to be, recommendations for improvement, and assistance in the implementation of all those recommendations.
Exotek can provide you with appropriate insight into the industry standards, norms, and the other critical financial indicators that are key to helping the you manage your business. Contact us now to get started.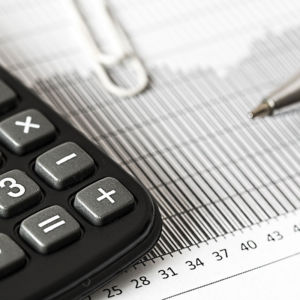 The next step after successful implementation of a project methodology is installation of a strong, project-based cost accounting system. Integrators are typically project-based organizations with significant requirements that extend beyond traditional job costing tools and practices.
Integrators have an ongoing need to manage costs, revenues, WIP, time, expenses, and track billings at the project, sub-project, and task levels. These complexities create a need for a tool based on strong project accounting practices. The project cost accounting system you choose must seamlessly integrate with the business level accounting system. A correctly chosen and implemented project accounting system will allow you to effectively manage your business from the task level up to a fully consolidated business view. Exotek can help you implement the system best suited for your business.
Exotek has years of experience in the delivery of complete turnkey accounting systems. We can provide recommendations for improvement where required and assist in the configuration and implementation of those recommendations. We also provid the associated training that is key to making this required investment successful in your organization. Contact us today to find out more.
I'd like to find out more about Financial Management.