Exotek collaborated with Controls System Integrator Association (CSIA) to found and develop the CSIA Best Practices and the certification/auditing program. We continue to contribute to the program's development as a core member of the CSIA's Best Practices Committee and the CSIA's Certification Management System Committee. We have brought our experience to help hundreds of CSIA members around the world as they prepare for and obtain their CSIA certification.
CSIA Certification
We're proud to be chosen by the Control Systems Integrator Association (CSIA) to conduct the audits that will help establish important professional standards across your industry. CSIA members know better than most the benefits of rigorous standards — in technology, in quality, and in business practices. As experienced CSI professionals and consultants to the CSI industry, Exotek joins many of our fellow CSIA colleagues in supporting this initiative to promote excellence and maximize client confidence in our field. Click here for more information.
Our CSIA Audit Clients
Click here to see a list of our CSIA audit clients around the world including those that we have audited multiple times as they continue to enhance their business practices to meet the challenges of their growing organizations.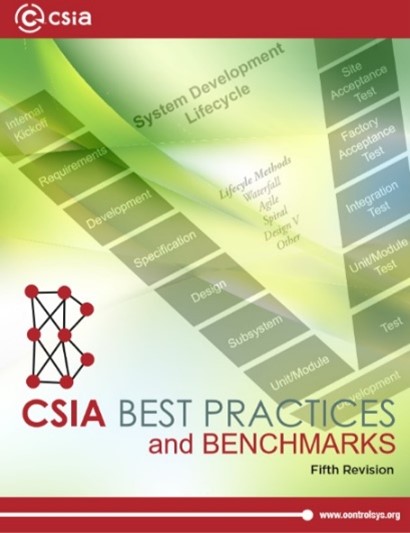 The #1 CSIA Auditor
Exotek was the first CSIA Auditing firm and remains the clear leader in conducting these audits. We have performed more than 400 audits for more than 150 companies worldwide. That is over 90% of all audits to date. So, yes, we do consider ourselves the foremost CSIA auditing firm. Our clients consistently provide feedback that they value the consultative nature of our audits. Our approach is that the audit is not just about checking boxes, but rather an opportunity to provide you with insights and information about where your practices excel and where you can make improvements. Here is more information about our  engagements to help you prepare for and pass the CSIA audit.
CSIA Partner of the Year 2020
CSIA selected Exotek for its prestigious 'Partner of the Year' award. Founded in 1994, CSIA is a not-for-profit, global trade association that seeks to advance the industry of control system integration. Control system integrators use their engineering, technical, and business skills to help manufacturers and others automate their industrial equipment and systems. CSIA helps members improve their business skills, provides a forum to share industry expertise, and promotes the benefits of hiring a certified control system integrator. CSIA has over 500 member companies in 35 countries. Click here for more information.
CSIA Member Resources
Here are some documents that will help you as you improve your business practices and prepare for the audit.
You can also contact us to request a copy of the following:
CSIA Best Practices Manual
CSIA Audit Report
CSIA Certification Application
NI (National Instruments) Adopting CSIA Certification
In this presentation, Jack Barber discusses National Instruments adoption of the CSIA Certification for its top Alliance Partners during his tenure as the NI Partner Program Manager. What were the reasons for doing so? How did they approach it? And, what were some of the lessons learned?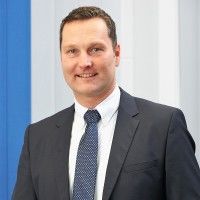 Working with Exotek and CSIA gave us the right input to cross the hurdles of a growing company. Identify some gaps and working on improvements was the big benefit for us, including comparison with the CSIA detailed best practices matrix/point system. You go through your entire company in detail and it opens your eyes when you do. We will continue the collaboration with Exotek and CSIA to even improve and get better in our challenging system integrator business.
Markus Solbach
Managing Partner, Noffz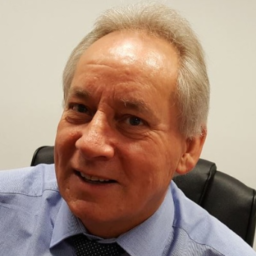 The support, insight and vision offered by Exotek during the thorough audits provided an action plan for our improvements.  We raised our quality approvals and standards, and achieved 'partner' status rather than 'preferred supplier' with a number of our major accounts. I would say that Exotek's guidance has been instrumental in the changes that will transform our company, and to ensure that the growth is sustained.
Alan Smith
Managing Director, Amfax
Exotek engaged us with the CSIA audits and provided great guidance on Best Practices and helpful ideas on stabilizing our business model and organization. We adopted metrics for use in our Project approach and overall performance and our monthly reviews which he has consistently attended and helped with improvements in our use of review time.
Bob Jacobs
Founder and Board Chairman, VI Engineering, Inc.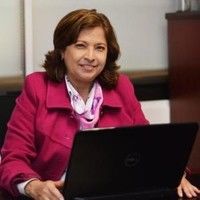 We are living in a changing world with new realities that forces us to find new mechanisms to work even more efficiently. So we must re-align our strategies to reach our objectives. Since 2013, Gersa Monterrey has adopted CSIA Best Practices and trust it as a method to meet our organizational expectations. Being CSIA Certified positions our business for sustainability and growth. While we would have preferred an on-site audit, we chose a remote audit from Exotek given the current pandemic situation. It was as great an experience and appreciate this new approach for re-certification.
Esperanza Rojas
Administrative Manager, Gersa

Automate has appreciated your collaboration during these months in getting the certification. Your assistance has made this process easier and your advice has been very helpful. I know that we are just at the beginning of this path and for sure we will be needing your support again.
Eugenio D'Ursi
C.E.O., Automate S.r.l. (Italy)
Let's Talk More about Improving Your Company Performance