Documenting, Developing, and Training on Business Practices
We can offer specific recommendations on how to take inventory of our current business practices, then document and develop them to improve the effectiveness of your organization.
Creating a Framework
One of the most important tasks before you get started is to determine 'how you will document your practices. We can help you save time by establishing a documentation format. That could be a Word template, Excel spreadsheet, or a visual tool like Visio. Likely it may be a combination of tools, but identifying and standardizing templates will eliminate re-work down the road.
Taking Inventory
In helping our clients implement best practices over the last 20+ years, we developed this BASIC Model which covers the essential elements of a system integration business. For each element, we can help you implement proven approaches, best practices, and efficient processes, so you have the ability and confidence to take concrete steps to equip your company for the future.
Practice Area Engagements:
Capturing Your Practices
When it's time to roll up our sleeves and get started, our advice is to KISS … some people say 'keep it simple stupid' or 'keep in simple and short … and specific. The point is to document our 'as is' process. We frequently see people make the mistake of wanting to invent practices along the way. Often, that leads to confusion, or worse yet, loss of momentum. So, we recommend not trying to invent a practice, rather first capture what we are currently doing, then rely on our continuous improvement process to make incremental changes.
We'd also encourage you to enroll your people in the process. Not only will they know what the 'real' process is, but also whether what is being document is realistic and practical. Just as important, they will also feel 'ownership' of the process rather than having something that is foist upon them, that will undermine adoption. And, it might seem silly, but give it a name. We are defining our unique way of doing business. It should be a source of pride for us and our employees. Even something that we promote to our clients as our differentiation.
Training on Your Practices
Developing and documenting business practices is only beneficial if our people understand them and can follow them. So, Exotek can support you in training processes as well. We can blend the 'why' of implementing and following of best practices with the 'how' that both industry standards and your particular methods.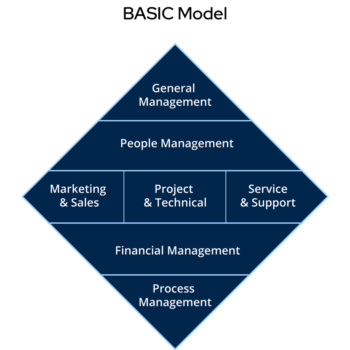 Making Your Way Around the Diamond
A successful system integration company begins with solid General Management providing the strategic plan and organization structure for the company. Secondly, you must have good People Management to ensure that the 'right people are in the right seats' with the proper accountability and authority. With good Marketing and Sales techniques to create the optimal clients, you can turn opportunities into projects. Then, it is essential to have the Project and Technical methodologies to execute projects effectively as well as the appropriate Service and Support capabilities to ensure customer success. All of this must be underpinned with solid Financial and Process Management.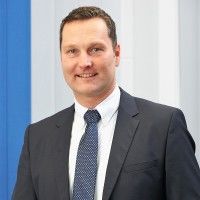 Working with Exotek and CSIA gave us the right input to cross the hurdles of a growing company. Identify some gaps and working on improvements was the big benefit for us, including comparison with the CSIA detailed best practices matrix/point system. You go through your entire company in detail and it opens your eyes when you do. We will continue the collaboration with Exotek and CSIA to even improve and get better in our challenging system integrator business.
Markus Solbach
Managing Partner, Noffz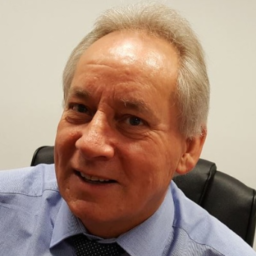 The support, insight and vision offered by Exotek during the thorough audits provided an action plan for our improvements.  We raised our quality approvals and standards, and achieved 'partner' status rather than 'preferred supplier' with a number of our major accounts. I would say that Exotek's guidance has been instrumental in the changes that will transform our company, and to ensure that the growth is sustained.
Alan Smith
Managing Director, Amfax
Exotek engaged us with the CSIA audits and provided great guidance on Best Practices and helpful ideas on stabilizing our business model and organization. We adopted metrics for use in our Project approach and overall performance and our monthly reviews which he has consistently attended and helped with improvements in our use of review time.
Bob Jacobs
Founder and Board Chairman, VI Engineering, Inc.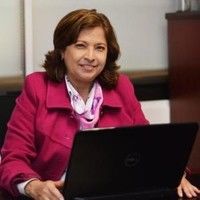 We are living in a changing world with new realities that forces us to find new mechanisms to work even more efficiently. So we must re-align our strategies to reach our objectives. Since 2013, Gersa Monterrey has adopted CSIA Best Practices and trust it as a method to meet our organizational expectations. Being CSIA Certified positions our business for sustainability and growth. While we would have preferred an on-site audit, we chose a remote audit from Exotek given the current pandemic situation. It was as great an experience and appreciate this new approach for re-certification.
Esperanza Rojas
Administrative Manager, Gersa

Automate has appreciated your collaboration during these months in getting the certification. Your assistance has made this process easier and your advice has been very helpful. I know that we are just at the beginning of this path and for sure we will be needing your support again.
Eugenio D'Ursi
C.E.O., Automate S.r.l. (Italy)
Let's Talk More about Improving Your Company Performance