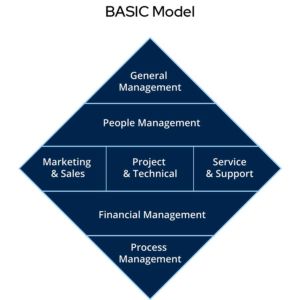 We have organized our Resources according to the Exotek BASIC (Business Acumen for System Integration Companies) Model which covers the essential elements of a system integration business. Your success begins with solid General Management providing a solid strategic plan, strong leadership, and supporting infrastructure. Secondly, you must have good People Management to ensure that the 'right people are in the right seats' with the proper accountability and authority. Next, you need superior Marketing and Sales techniques to create the optimal clients and turn opportunities into projects. Then, it is essential to have the Project and Technical methodologies to execute projects effectively as well as the appropriate Service and Support capabilities to ensure customer success. Finally, you must underpin your operations with sound Financial Management and Process Management.
General Management
Strategic Management, Organizational Structure, Facilities and Equipment…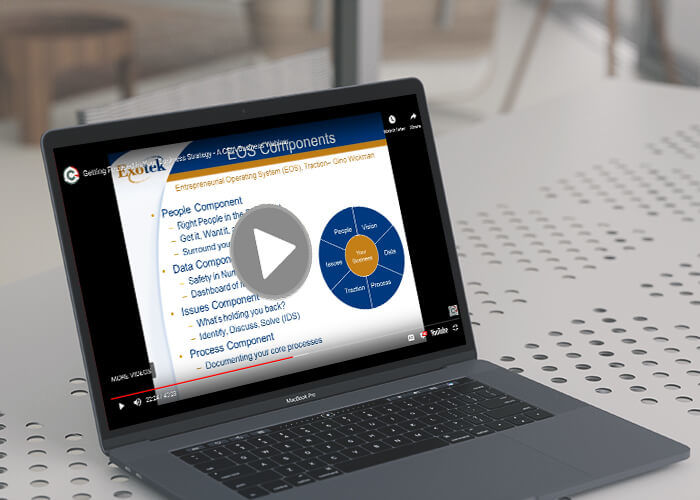 Marketing and Sales Management
Marketing, Business Development, Sales, Opportunity Management…
Project and Technical Management
Planning, Risk, Resources, Budget, Change Management, Design, Development, Testing, FAT, Shipping, Installation….
Service and Support Management
Maintenance, Sustaining Engineering, Upgrades…